In case of any problems with the LG washing machines, the error code is displayed on the LCD display of the machine to point the users in the right direction in regards to the solution of the problem.
Related LG Washer Guide: Fix LG Washer uE Error Code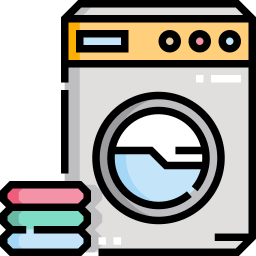 If your LG washing machine displays the error code "LE", which is short for 'locked motor error', then there is a pretty good chance that you can get rid of this issue without even having to replace any parts.
Also Read: LG Washer Dryer Combo Error Code CD
How exactly? We will discuss it all in details in this article. So, let's get started!
Solutions to Fix Error Code LE on LG Washers
Solution 1: Resetting the Machine
The first thing that you need to do is to restart the machine. Many electronic devices tend to get fixed simply by the process of resetting.
To do this, you need to power off your machine and then hold the 'Start/Pause' button for at least five seconds. Power the machine again and run a rinse and spin cycle. You should not see the error now.
---
Solution 2: Cleaning the Machine
For cleaning LG washer, you have to open the drum and inspect if there are excessive foams of soap. If this is the case, then this might be the cause for the 'LE' error.
This is the reason it is always recommended to use appropriate amount of detergents.
Steps to Clean LG Washer:
Step 1: Power off your LG washing machine for at least 30 minutes, in order to let the foams dissipate.
Step 2: Power the machine and set the 'Spin Speed' to 'No Spin', then press the 'Start/Pause'. Do not select any wash cycle this time. The machine will dry itself.
Step 3: Now, run a "Rinse and Spin" cycle without any clothes to let the machine clean itself thoroughly.
Step 4: Repeat this process until you get desired results.
Please make sure that you are not selecting 'Hand Wash', 'Wool/Silk', 'Delicates' or 'Perm Press' in combination with the large washing cycle.
This is because these cycles are meant for only a short amount of clothes. You are likely to see an error if a large load of clothes is detected.
---
Solution 3: Make Sure the Door of LG Washer is Closed
You should thoroughly check the door of the machine. It has to be closed.
In case of a faulty handle or door lock, you might be seeing this error. You have to replace the broken part to get this issue fixed.
Make sure that you are not putting too much clothes at the same time. Also, let the motor cool down every once in a while to make sure that it functions normally.
These are the suggested actions that you should take in case of getting "LE" error on an LG washers.