In this guide, we will explain the reasons that triggers error code UE on LG washers and methods to fix it.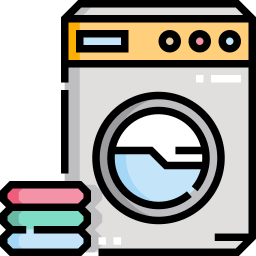 Error code uE on LG washing machines basically means that the load in the washer is unbalanced. Normally, this error can be easily fixed by just adjusting your LG washer load. However, sometimes it require some more attention.
Related LG Washing Machine Guides:
Method 1: Balance the Load
The error code uE is caused by unbalanced load or imbalance in the drum. In other words, you have to adjust your LG washer load so that it won't cause error on your washing machine. There are different ways to do this but what we can tell you to start with is:
Use a softer material such as a pillowcase or a towel
Use only one bedsheet to wash (do not put them together with other clothes, it will cause severe problem of unbalance on the drum)
Do not overload your LG washing machine. There should be about 20% room for movement in your washer. If you have a HE washer, be careful of not overloading your machine with weight in order to avoid shock load.
Do not put items that are too small or fragile on the washing drum
Method 2: Check Hose Clamp & Drain Pump Filter
If problem still persist after you try balancing the LG washing machine load, check hoses for leaks, hose clamp and drain pump filter for a clog or anything that can cause pressure issue.
If you found problem at the hose of your LG washing machine, take it off (you may need to use a screwdriver or pliers) and replace with a new one which is same size as the old one.
Method 3: Run Rinse and Spin Cycle
Sometimes, you may need to run your LG washer through an extra spin cycle in order to get rid of the uE error code. For this purpose, simply follow these steps:
Turn off the LG washing machine
Open the door and pull out any clothing that's inside (make sure no water is left inside)
Place clothing back on the drum and run a normal spin cycle
Close the door and turn on your LG washing machine.
If you still get uE error code at this point, don't hesitate to call for help from your nearest technician because it's something more serious than just adjusting load imbalance.
Method 4: Clean Out Filters
If you find that your LG washer is still giving you a uE error code, clean out the filter inside your washing machine and check for any debris or dirt that might be stuck in them. If it looks fine, try cleaning out the drain pump filter as well. This will help clear your drain system so that there will be sufficient water flow to the wash.
Method 5: Adjust Level of your Washer
If all other methods fail, adjust your LG washing machine level. This can be done by simply raising the legs of your washer. However, make sure that you don't raise it too high to avoid any serious issue.
Method 6: Check your LG Washer for Broken Parts
If your LG washing machine is still giving you trouble with uE error code, check the washer for broken parts. Turn off your LG washer and look around the control console to find if there are any loose or broken parts such as buttons, dials, or switches. If you notice anything like this, take some time to replace them.
Method 7: Reset LG Washer and Clear Error Code uE
If all steps above don't work for you, you need to reset your LG washer. Don't worry, it is very easy to do so!
Conclusion
LG washing machines are great, but they have their fair share of issues. Error Code uE is one such issue that can cause a lot of frustration and inconvenience for LG washer users. Luckily, there are many ways you can fix it before calling in an expert technician to help with your machine.
The methods we've provided should be able to get most people back on track when working with this error code or any other problem that might arise during the course of using these devices. Now go ahead and enjoy all the benefits offered by your LG washing machine!