The best way to get rid of abnormal errors on Whirlpool Cabrio washing machine is to reset it. Luckily, it is quite easy to do so!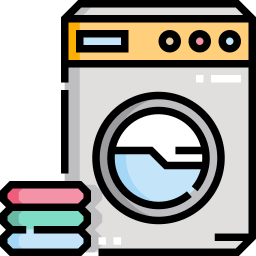 As reported by most of the owners of Whirlpool Cabrio, the washer sometimes gets stuck in constant loop, which is only stopped by manually turning it off.
Of course, this is annoying problem. However, fortunately in most cases, it does not reflect problem with any of your washing machine part, and rather can be easily solved if you reset your Whirlpool Cabrio washing machine.
Methods to Reset Whirlpool Cabrio Washing Machine
This guide will cover simple steps you need to follow in order to harmlessly reset your Whirlpool Cabrio washer yourself, without any expert help!.
To reset your Whirlpool washing machine, follow the steps below:
Step 1: Switch off your washer, and turn the mode dial to "Normal" position.
Step 2: Move the dial anti-clockwise 1 click to the left, then clockwise 3 clicks to the right, then anti-clockwise 1 click to the left and then finally, clockwise 1 click to the right.
Step 3: Press the "Start" button. As soon as you press the "Start" button, all the indicating lights will be illuminated.
Step 4: At that time, you need to press the "Start/Stop" button only once.
Step 5: Next, rotate the dial until you see Rinse, Wash and Stop light are illuminated.
Step 6: Finally, turn off your Whirlpool Cabrio washer and unplug it from the socket for 15 seconds.
Step 7: After 15 seconds, plug the washing machine back to socket and turn it on again.
That's it. You have successfully reset your Whirlpool Cabrio washing machine yourself in 7 easy and simple steps.
If you have any question related to Whirlpool Cabrio washers, please feel free to ask us!