Whirlpool Cabrio washer Error Code 5D is a fairly common error that will pop up on your Whirlpool Cabrio washing machine. It can seem daunting, but don't fear! We'll walk you through the process to troubleshoot this error code in a few easy steps.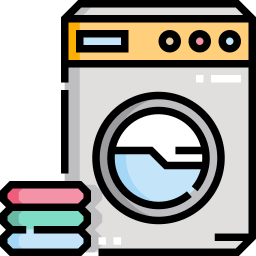 Basically, a Whirlpool Cabrio washing machine won't power up when the error code 5D is displayed. The Whirlpool Cabrio washing machine will have to be opened in order to troubleshoot and fix this error code.
If the machine cannot drain the water and the foam properly, because of the excessive foam in the drum, the error code 5D will be displayed on the machine.
If the model of your machine doesn't have a screen, the error will be indicated by the blinking of the mode indicators or the lighting of all the temperature bulbs.
Causes of Error Code 5D
First, you need to check the detergent you are using and the amount of detergent that you have put into the machine. Make sure that you put the appropriate amount of detergent in the next washing cycle.
Another reason could be a malfunctioning foam sensor, which could be displaying the error code 5D without the machine experiencing this issue.
The drain system also needs to be examined, if it is clogged, it will likely be causing this error. A faulty pressostat or a faulty control board could also be the causes of this issue.
Fixing the Error Code 5D
When this error occurs, you have to wait for the machine to complete its cycle, as it does extra rinsing to fix this issue. In some cases, you have to reset this error by pressing the Pause button twice or the Power button once, and then you can run the washing cycle.
The sticking of pieces of fabrics in the drum need to be cleaned off. Once you have done this, run the washing cycle. Also, perform this step:
Add a special cleaning tab into the entry drum. Hold the Pause button for at least three seconds, this will initiate auto-clean function.
If this doesn't do it, proceed by checking the drain system of the machine, mainly the hosepipe and the filter. Clean them thoroughly and make sure they are connected properly. Check the foaming detector with a multimeter as well.
Now proceed by examining the pressostat. Check its sensor and their contacts. Use a multimeter to check its validity. Replace it if it is faulty.
If you have performed all these steps, and the issue still persists, then the error might have been caused due to a faulty control board. In that case, you need a professional's help.
Conclusion
To conclude, Error Code 5D on your Whirlpool Cabrio washer can be a real head-scratcher. Instead of giving up and tossing out an expensive appliance, you can take it apart, diagnose the problem, and fix Error Code 5D yourself in no time!