If your Whirlpool Duet Washer is having issues with maintaining a stable connection between the main module and the engine, it will display the error code E1 F6. As soon as you see this error, the machine will stop working.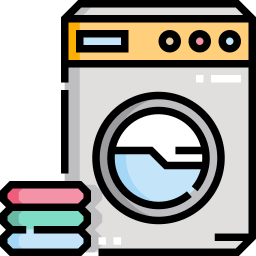 Causes of Error Code E1 F6
Following are the likely causes for the error code E1 F6:
Lost connection between the main module and the engine.
Issues with the door switch.
Control Panel failure.
Also Check: Whirlpool Duet Washer Door Locked – How to Unlock
Fixing the Error Code E1 F6
As ever, the first thing to do in such cases is to restart the system and give it a 10-15 minutes break. If this doesn't work, proceed by following these steps:
Run a self-diagnostic program. This can be done by simultaneously pressing three buttons( excluding the Power button). You need to do this step twice.
This will cause the code 888 to display on the screen. Now press the 2nd button from your combo to initiate the test.
The bulbs will start blinking now, marking the initiation of the self diagnostic program.
If the error code E1 F6 doesn't appear after this program, then the issue might just have been caused unexpectedly. But if the error code E1 F6 still appears, you need to start examining the real culprit in this case.
As stated above, this error is caused when the connection between the control module and the motor is unstable, so the first thing to do is to reform the connection between these two components.
For this reason, you will have to access the main module, located at the top side of the machine. You will find the motor under the tank, located at the bottom of the machine.
Examine the wires thoroughly, make sure they are connected properly and firmly.
Also, examine the wires surrounding the motor controller.
For this case, you can also use a multimeter. The multimeter must show numbers 8,5 or 14. Otherwise, there are some issues here.
If you have done all these steps and still couldn't get rid of the error code E1 F6, then you should call a professional in this case.